How did your work begin? Why did you decide to study music?
Until the age of 14, I could not have imagined that I would one day become a vocalist, compose and sing my songs, perform with a group on a real stage and record my albums in the studio. When I was 12-13 years old, I did not want to sing at all - all school activities, one way or another related to songs, were for me a real hell, sheer mockery and torment. But then I met a wonderful vocal teacher who inspired me a lot and instilled in me a love of singing forever. At the age of 14 I got to the concert of my dreams - the concert of my favorite Canadian band, Marianas Trench. And after some time I met and began to communicate with my favorite artists, which inspired me to write my first song. That's how it all started
The moment I sing in a band, listen to live music, perform on stage, write, create new things and record, I feel really happy. Music is my source of energy, joy, my incentive to live and develop further, to give people vivid impressions. Everything is simple here - you don't even need to invent anything.
Why did you decide to move to Russia?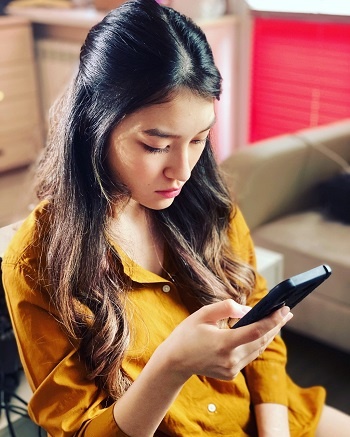 As I said in many interviews, when my mother and I moved to Russia, I was four, so this decision was not made by me at all. But now, probably, I would not be able to live in Japan. Unfortunately, I get too attached to the people and places in the city where I spend the most time. Quitting everything and returning to Japan would be difficult for me at this stage of my life.
What cultural differences have you noticed? Was it difficult for you to readjust?
First of all, of course, there are very large differences in the upbringing and behavior of people. The Japanese are taught from childhood to put the comfort of others above their own. Even in 2020, in Japan, you are unlikely to find teenagers playing loud music in public. You will most likely not hear telephone conversations on public transport either. No one will contact you tactlessly and familiarly. But you may also find it difficult to just walk up and meet someone on the street. As for the service, in every Japanese store they will definitely greet you, after the purchase they will put change and the check in your hand, and bow to you goodbye. Some clothing stores may even carry the bag to the exit.
There is always a very large selection in grocery stores: fish and meat are always fresh, even if it is a market in a small Japanese village.
I think many people know that food in Japan is very tasty, in Russia Japanese cuisine is also very popular, but not everywhere they know how to cook it correctly and tasty. And if the dishes are cooked correctly and tasty, this pleasure usually costs a lot of money.
In Russia, it is quite easy to meet and make friends while walking. I also really like that in Russia hugs are not considered something "not accepted", even strangers can hug. Russians are more openly and emotionally able to talk about their feelings and show them. Of course, sometimes it brings inconveniences, but more often people are very happy with the sincerity of people.
There are many differences between Japan and Russia: you cannot tell about all of them in the interview. I share this on my YouTube channel, so you can watch the videos if you want to know more.
Was it difficult for me to readjust?
Let's just say, from birth I have a double mentality, so I never had such difficulties. Of course, each country has its own advantages and disadvantages. Now I'm probably more Russian in mentality, but when I come to Japan, I always feel that I am at ease there too. I usually easily adapt to different conditions.
What was the first track? How did you understand that your poems and music resonate in the hearts of the audience?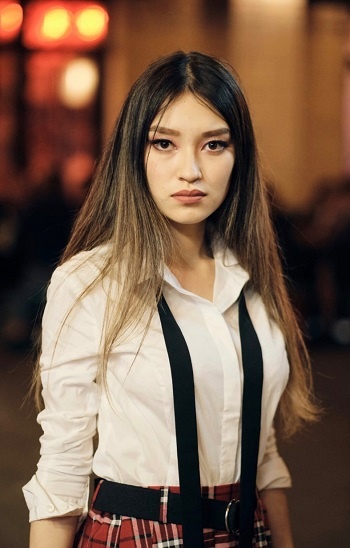 My first track is not at all what I'm proud of. Actually I don't like my first few songs right now. The first song I wrote was a New Year song, performed in country style - guitar and vocals. But if you look at it all from the other side, I am very glad that since that moment I have grown a lot, both creatively and technically.
For the first time I realized that my poetry and music resonated in the hearts of the audience when my friend from school came to my first concert and began to sing along to the song that she liked the most. Many people put my tracks on ringtones, which also pleasantly surprises me. More often than not, I get messages from strangers who say that my tracks help me to cope with anxiety and lift my mood. Some people associate my songs with some important events, cities or people. The meaning of my work is to influence the emotional state of people. Music always evokes certain feelings in us all. When I was 13-16 years old, situations often happened when it was very bad. At such moments I listened to the songs of my favorite bands and it became easier for me. And that's why I always wanted to be just such an artist for people. And I am very glad that I can do it! This not only motivates, warms, but also helps not to lose heart when something goes wrong.
What meaning do you put into your lyrics? What do you want to convey through music to your listeners?
I am very inspired by real stories and people's feelings. Not every person can let someone into their inner emotional world - this is something intimate, but at the same moment something that sometimes you want to shout out loudly. That is why we are working in this direction - a fairly straightforward, but sincere and deep genre of music. With the help of melodies, you can convey the mood, convey and tell a lot - not only the text plays an important role in this matter. But as an author, I pay great attention to texts: I always write with all my heart and the words add up to a small story - tragic or cheerful, personal or frank. The heroes of my songs are ordinary people who live their own lives and almost no one can even imagine what they are going through. The songs cover a variety of topics, from nostalgia, loneliness, alcoholism to unity and joy in the little things. People often write to me that these songs help them to cope with emotional stress, anxiety, or simply lift their spirits.
How are new tracks created? Is this a planned or spontaneous process?
Songwriting is always different. Still, creativity is based primarily on feelings, and not on production. As for me, there is no point in doing something in which there is no sincerity and love for the work done. Yes, there were times when it was necessary to write a song very quickly. For me, the most important thing is to think over a topic, be inspired by something, come up with a story. I always say that every song is a little life, that's how it is, and you need to treat it accordingly. It happens that the text comes spontaneously, for example, when I travel, walk or spend time with loved ones. It happens - I just sit down, set myself up and start writing.
I can't say that I have a clear plan that I follow every time I write a new track. It always happens in different ways: for example, I can write the lyrics and record the vocal part, and only then start thinking about the arrangement. And it happens the other way around: first comes the music and only then the words appear.
Where do you get your inspiration from? What's upsetting you? Or, on the contrary, please?
I have already said that I am very inspired by the feelings and emotions of people, their real stories. In addition, I am very inspired by my favorite music bands, their songs, concerts, message.
What can upset me? Perhaps the situation when sweets run out. This is very sad. Sweet is my little weakness. I love cotton candy, cookies, muffins and milkshakes (laughs). But more seriously, it is the rigidity of people, which manifests itself both physically and emotionally.
But a lot can please me: from good music and rock concerts, I literally start to glow. I feel happy when everyone is close to me. When there is harmony in the environment and there are no conflicts.
Many people say that on stage they are alone, in real life they are different. Can you feel this duality?
Still, a lot depends on my mood, feelings and environment. Quite often people in everyday life consider me rather closed, but when they get to know me better, they are very surprised at my jokes, sociability, easy character and hobbies. I can be completely different: funny and crazy or cute, sometimes I go to desperate actions, and sometimes I cry for hours, sometimes I just want to be alone, or, conversely, I gather all my friends to spend time together. On the stage, I always remain myself: I can't say that I am on stage and I am off the stage - these are two different people. I believe that an artist, first of all, should be sincere. If there is pretense in his message, people will feel it.
I really like meeting new people, but I also really love and appreciate my close friends - they always support me, are always there when I feel bad and hard. And they can tell me sincerely and honestly, without any flattery, what they think about my work.
What are you offstage? What interests you, what do you do in your free time?
I am a 1st year student at the Japan Center. We had only a few classes, and the volume of assignments is already very large, so free time is spent mainly on training. And so, I cook various goodies, go to the gym, swim, watch TV shows at home, squeeze the dog and, if I'm lucky, sleep.
Would you like to record a duet track? If so, with whom?
I'd really like to record a duet with Cemetery Drive, As It Is and State Champs. To share the stage with them at least once in my life is my dream and goal.
Have you noticed any differences in the music industry in Japan and Russia? If so, which ones? Where are the best conditions, industry?
At this stage of my career, I have nothing to do with the Japanese music industry, so it's rather difficult for me to judge this. But one thing I can say for sure: in Japan there is a completely different approach to music, genres and trends, and there is an audience for each group.
In Russia, many people listen to what the majority prefers to listen to without trying to develop their own musical taste. Therefore, it is more difficult to find your audience in Russia if you work with a genre of music that is not familiar to people.
Do you work alone or do you have a team and each person is responsible for one thing?
Of course, I work in a team: I have my own group: we have 2 guitarists, a drummer and a bass player. We also have a music director who is responsible for the quality of the band's performance so that everything sounds right on the stage. The musical director also writes and arranges the songs. I cannot fail to mention the vocal teacher who controls the quality of my vocals during rehearsals. The studios also have a sound engineer and musician who prescribes all the instrumental parts and mixes the track.
If not for the music, what then?
Food or clothing. I really like everything related to clothing, especially modern Japanese fashion! Well, I'm also a fierce shopaholic. I would probably choose the profession of a stylist.
I also love to cook, especially confectionery - I love baking muffins, cookies, banana bread, cakes and other desserts. And, of course, I love it all the same. If I hadn't done music, I might have been a pastry chef or stylist.
Tell us about your plans for the future.
First, it is to finish writing the album, which is almost ready: all that remains is to finish writing one track and mastering the entire album, and then start actively preparing for its presentation. We have already begun to think over the elements of the show, the stage, the special effects - it will be very interesting, I promise. I would also like to record a song in Russian: I tried to do it, but so far, alas, to no avail. And since I started studying at the Japan Center, I want to write more songs in Japanese, because everything I have in the language now was written for me and given to me by my dad.
Instagram: https://www.instagram.com/sofi_maeda/
VKontakte: https://vk.com/sofimaeda
YouTube: https://www.youtube.com/channel/UC5JBi1wnKgWnCYugo36Zlrg
Photos provided by the press service of the artist.