Who creates trends? How exactly are they born and why are they picked up by millions of people? Especially for Moskonews.com, these questions are answered by Ioanna Vois @ioannavoice - a bright singer who herself generates new ideas and creates fashion, and does not live according to existing canons:
Since childhood, I had my own vision for everything: appearance, behavior, education. I am grateful to my parents for the fact that they have never "cut off the oxygen" in my desire to try myself in new roles or try on a stylish image.
For example, as a child, I painted my lips with white and silver shadows. My mother jokingly called me "Casper - the friendly ghost", and I enjoyed this image and the fact that my idea was supported by a friend. The fashion industry has picked up this trend: the presence of such shades now in beauty stores is a fact. As well as my photos confirming who the true trendsetter is (laughs).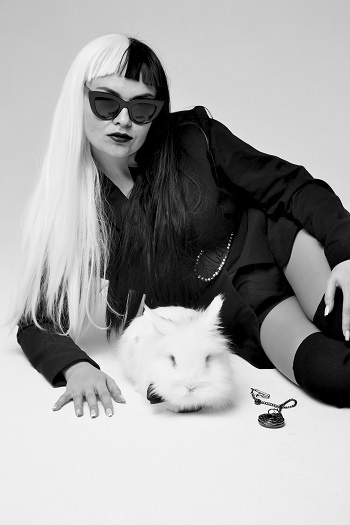 I have always been extremely brave, with a bit of rebelliousness and had my own unforgettable style: I remember on September 1, when, contrary to the strict rules of the black and white dress code, I came in a bright blue skirt with yellow sunflowers and a black T-shirt, with numerous baubles on my arms and hair a la asymmetry. They didn't let me into the ruler, they forced me to free my hands from the "colorful shackles". But I still didn't leave the experiments, for example, not counting my numerous dyeing and hair dyeing, which is now the norm.
My husband and I raise children in the same spirit, providing as much freedom as we can carry. Neither Sophie-Alvina, nor Samy-David know the word "no": while they grow up polite and well-mannered children who are not afraid to try something new and also boldly leave this "new", without fear of condemnation from their parents. I allow them to feel their importance in all possible directions that interest them. Sophie-Alvina, for example, tried herself in the role of a rock and pop star, a programmer, and something tells me that the baby will not stop.
Freedom of expression reigns in our family. Sami-David consciously, starting from his desire, like his mother, wears socks of different colors. I even wear shoes from different pairs, just because I like it so much. This trend burst into the fashion industry in 2016 in the Hillier Bartley lookbook, and only last year it was dared by celebrities.
I was one of the first to create trends in spheres of activity. In particular, when no one thought that it was possible to wear original clothes from the USA in Russia at adequate prices, she organized the first joint purchases.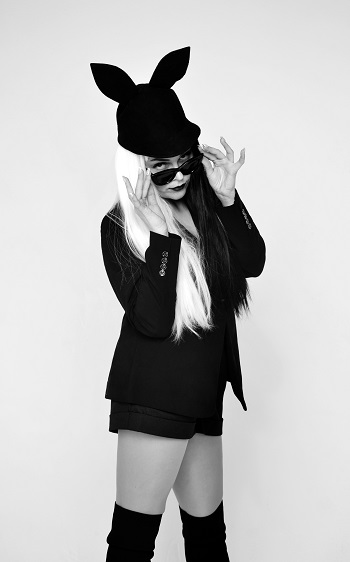 There are many examples when I actually created new items! Unless she patented them. I was content with my own feelings of harmony, moving not at all with the flow of generally accepted rules and norms. Now the main direction in which I want to create and create absolutely new is music. All the skills I have acquired in different areas, often from scratch, are combined in my music and in songs, giving rise to the creation of a new energy of sounds and words, a new format for a musician and singer!
For those who blindly follow trends, life is much easier, because you just need to follow in the wake of ready-made sensations and decisions: you take a worked out algorithm and apply it. We must salute them, because not everyone has the desire even for this. However, I belong to the category of those who are bored and not interested. I believe that real art is created by the hands of those who are not afraid to express themselves to the world in all their unique beauty. That is why my work is so polar.
And, running a little ahead, I'll tell you about my new project: vocal meetings, which, in addition to music and vocals, carry the foundations of success. These are the 4 whales laid down by me and important for everyone: love, freedom, support and self-importance, which help the participants to free themselves from the shackles, hung labels and stereotypes, showing their true selves. And I assure you: this will be a useful trend for all trends!
Article editor: Anna Skripak.