Dmitry Meskhiev's new film, Good Girls Go to Heaven, will feature Russia in a parallel program In Discoveries at the Warsaw Film Festival (WFF) in October 2021.
The film's participation in the festival program became possible thanks to the Focus on Festivals initiative, organized by Roskino.
Recall that at Roskino's flagship Key Buyers Event in June this year, the Focus on Festivals program was launched, the main goal of which was to support and promote auteur cinema at international festivals. During the open call announced in the spring, about 50 applications for participation were received, 18 projects were selected for the final line-up - seven of them are debuts - at different stages of production. One of these projects is the film Good Girls Go to Heaven directed by Dmitry Meskhiev and produced by CTB, which will represent Russia in the In Discoveries parallel program of the Warsaw Film Festival.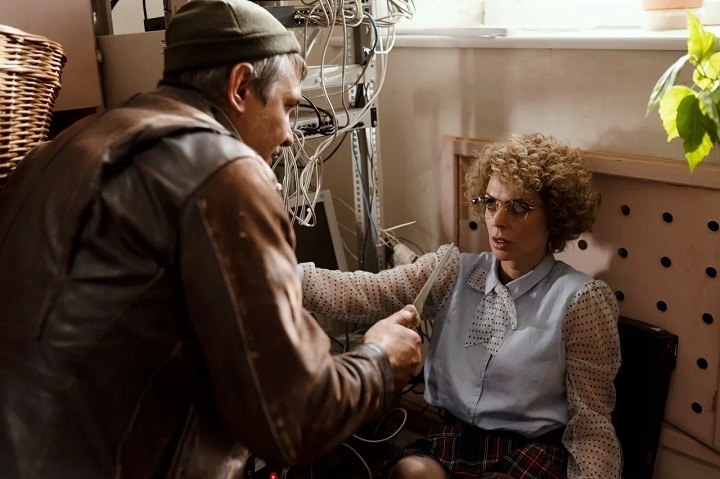 Earlier, another production project of the CTB film company from the Focus on Festivals catalog - the debut film "Draw" directed by Elena Lanskikh - presented Russia in the New Directors section at the San Sebastian festival. It should be noted that at the past industrial events within the framework of the Cannes and Venice Film Festivals, the Focus on Festivals initiative was received very positively by all major festival selectors.
The shooting of the film, which was based on the stories of the St. Petersburg writer Kirill Ryabov, took place in St. Petersburg in the fall of 2020.
Starring: Yulia PERESILD, Ales SNOPKOVSKY, Evgeny TERSKIKH, Linda Akhmetzyanova, Maksim MITYASHIN, Nikolay AUZIN, Andrey KUZIN, Kristina KUZMINA, Alexander OVCHARENKO, Margarita BYCHKOVA and others.
Synopsis: They say good girls go to heaven, and bad girls go wherever they want. Boys have no better options. Pashka's wife left. And he began to suffer selflessly: drunkenness, scandals, fights with the culprit of the breakup, doctors, drunkenness again, pills and even a clinic of neuroses. But he was quickly discharged, they said that he was healthy, and that he needed to live on alone, if possible. Pashka, however, was very bad at it, until one day he met a beautiful stranger at the pharmacy. Night, wine, her apartment…. Will love save this time or can it let go like that?
GOOD GIRLS GO TO PARADISE
production companies: Film company CTB, Foundation for the Development of Contemporary Cinema "KINOPRIME"
production: Film company "Globus-film"
stage director: Dmitry MESKHIEV
written by: Dmitry MESKHIEV based on the stories of Kirill Ryabov
producer: Sergey SELYANOV
executive producer: Natalia SMIRNOVA
director of photography: Maria SOLOVIEVA
production designer: Nadezhda VASILIEVA
costume designer: Olga MIKHAILOVA